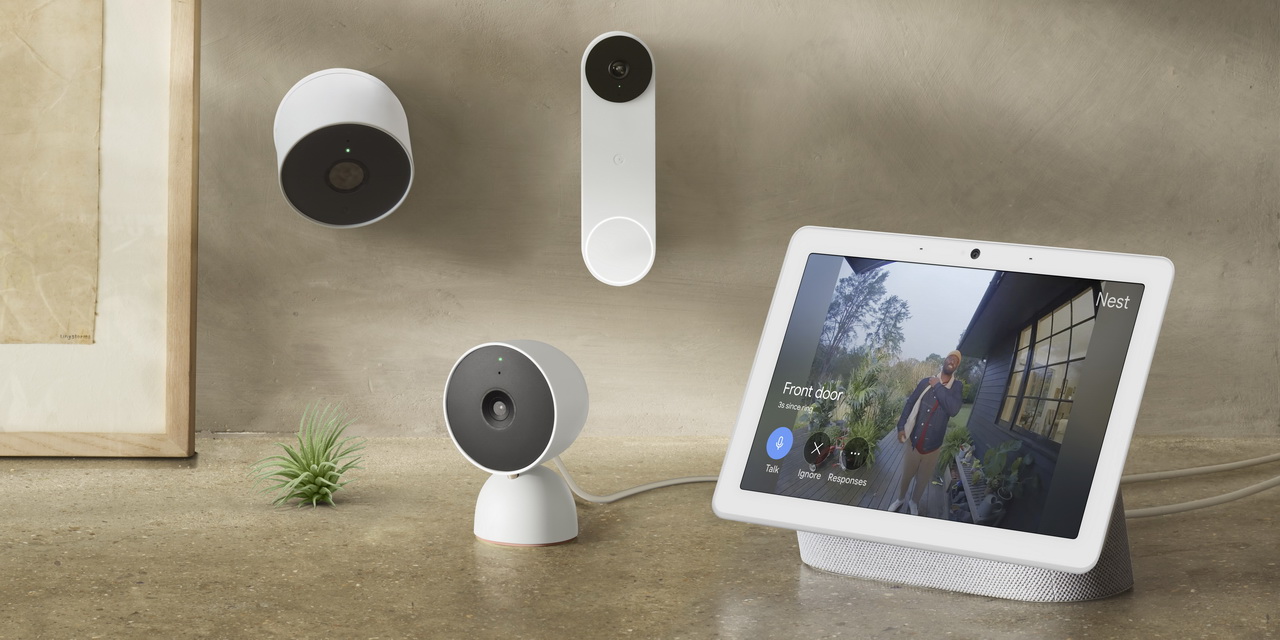 Google Nest Cam (with battery) is the first battery-powered camera for indoor and outdoor use (€199.99); Google Nest Doorbell (with battery) is its first battery-powered video intercom (€199.99), and Google Nest Cam (wired) is the second generation of its wired indoor camera (€99.99).
Nest Cam and Nest Doorbell (with drums) are you can book from today and will go on sale on August 24th. The new Nest Cam with cable will be released soon.
As they are battery powered, the Nest Cam and Nest Doorbell can be installed virtually anywhere in the house; no need for intercom plug or cable.
Anyway, they can also be connected if you prefer. On the Google Store, you can find the accessories you need to easily install your Nest Cam or Nest Doorbell wherever you want.
Google's state-of-the-art cameras and video intercoms only send the most relevant warnings, as they are able to identify important events that take place inside and outside the home.
Thus, they send notices in case of events related to people, animals and vehicles, and in the case of Nest Doorbell, also packaging.
This is possible because what the new cameras and video intercom see is processed in the device itself. The benefit is twofold: on the one hand, notifications are more relevant and, on the other, it improves privacy and security.