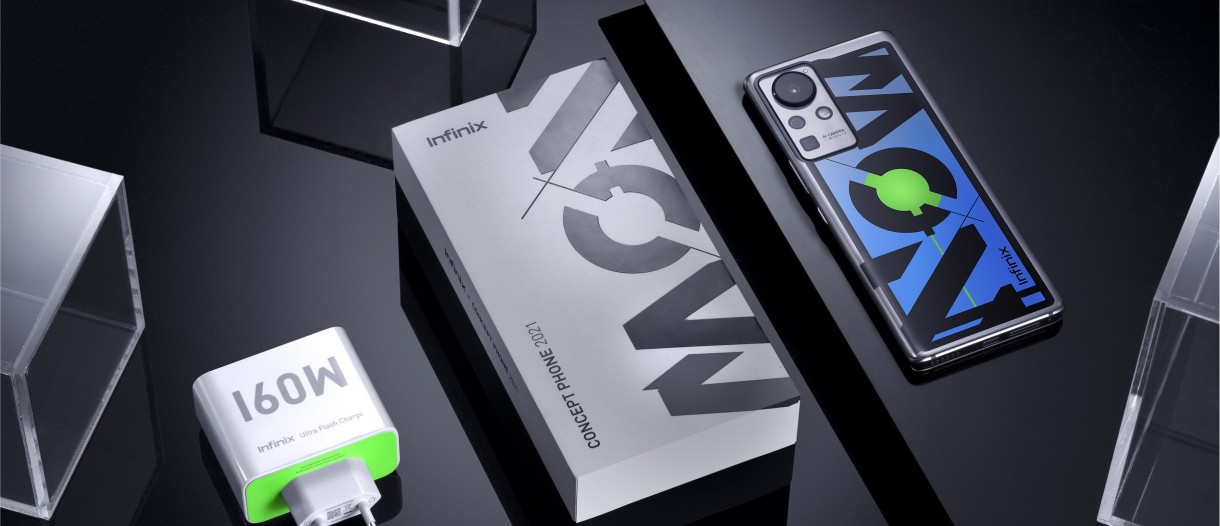 As a brand, it's hard to stand out in this smartphone market. Usually, brands like Oppo, Xiaomi, or Vivo present innovations in an attempt to succeed. These innovations can be useful, like very fast charging, but they can also be simple gadgets.
We remember, for example, the Vivo Apex 2020 that introduced the first bricks of the future functionality of our smartphones: an under-screen photosensor, a continuous optical zoom, a gimbal camera, and 60W fast wireless charging. Some have become widespread in a few months, such as fast wireless charging, others are still far from being finalized. Of course, we thought about the camera under ZTE's display.
Infinix has just presented its Concept Phone. It introduces two notable new features: a useful functionality and a much more "gadget" one.
So here's a smartphone whose back changes color when we're called or when we charge our smartphone. As you can see in the image below, the back cover uses a combination of electrochromic and electroluminescent technology to change colors.
Electrochromism is the property of certain chemical species to change color reversibly when an electrical charge is applied to them. The problem with this system is, without a doubt, its durability, as well as its manufacturing cost.
Note that this is not new in itself, the OnePlus 8T Concept also had a back that automatically changes color depending on the situation.
This is not the only feature presented, as it also has the fastest charging technology we've seen to date: 160 Watts of power to recharge, which, according to the brand, will recharge the smartphone completely in ten minutes (4000 mAh capacity for battery).
To benefit from this, you must use a dedicated GaN/SiC charger. The latter has 60 protection mechanisms, in addition to 50W wireless charging and also cooling technology with 20 sensors that keep the temperature during charging below 40°C.
It's a phone concept, which means it won't be marketed as-is. However, it gives an overview of what's new in the upcoming smartphones announced in China.
Behind Infinix is ​​the Transsion Holdings group, also responsible for the Tecno and Itel brands.