If you're a longtime fan of Samsung, you might remember the 'shell' phones from the W series. They weren't foldable ​​like the Galaxy Z Flip, but they also carried Android.
Starting in 2019 with the W20 5G, Samsung has made a big change in the lineup. That year, the W-series phone was an enhanced Galaxy Fold with more durability, a Snapdragon 855+ chipset, and 5G support.
Likewise, last year's W21 5G was an updated Galaxy Z Fold 2 with a slightly taller body, two SIM slots and a different-looking gold back panel with vertical lines.
Today, Samsung announced the W22 5G, which is a premium version of the Galaxy Z Fold 3, which comes with golden finials.
With the same specs as the Galaxy Z Fold 3, the W22 5G is equipped with a 6.2 ″ Super AMOLED front screen and a 120 Hz refresh rate. Opening the device you will find the 7.6 Super AMOLED ″ screen with a 120 Hz refresh rate Inside is the Snapdragon 888 chipset.
In addition to the premium appearance, the W22 5G is equipped with extra memory as it has 16 GB RAM compared to the 12GB found inside the Galaxy Z Fold 3; also have 256 GB of storage
. The phone does not come with Google Mobile Services, which is normal in China, where the W22 5G will be available at a price of 16,999 CNY (2,275 euros).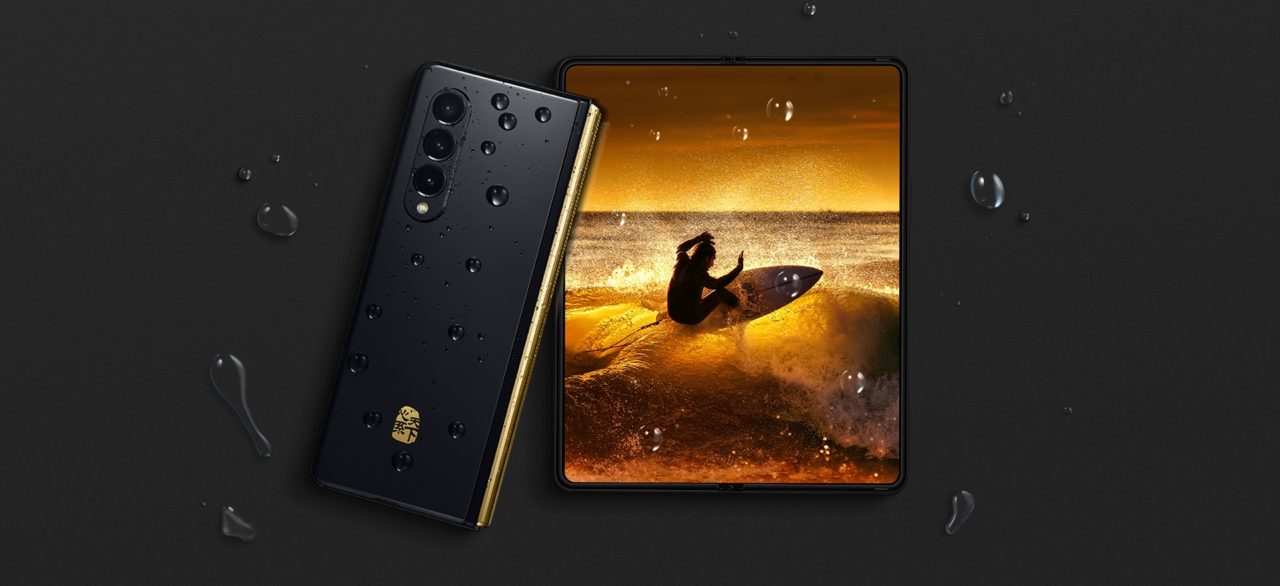 Samsung has always limited sales of the W series to certain markets and the new model is no exception. You will not see this phone in Europe or America.