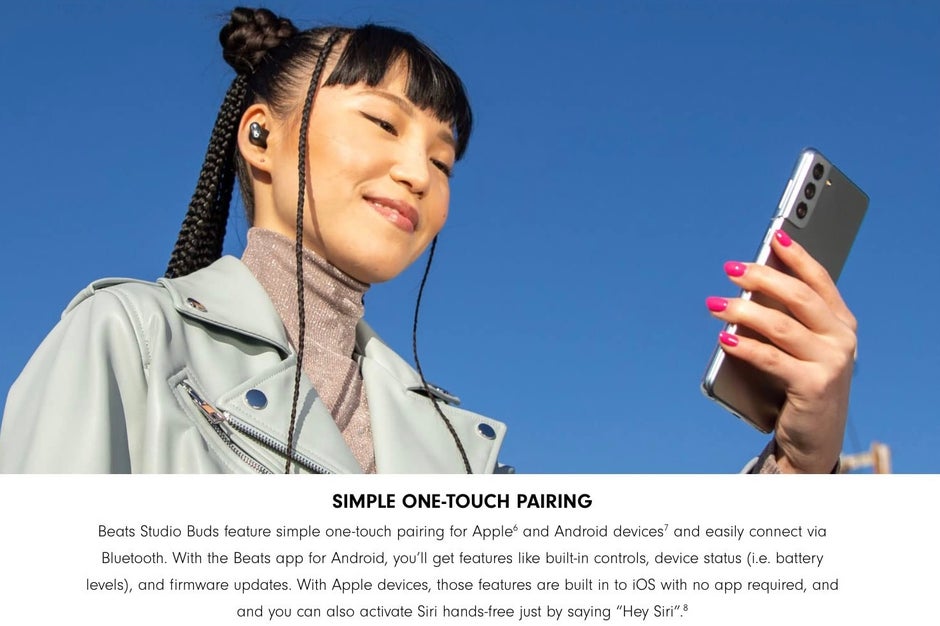 Sometimes life brings us moments as beautiful as this. Apple, Google's number one rival tech company and the Android operating system, will present its new wireless headphones, the Beats Studio Buds.
So far, so good. Funny thing is, they didn't use an iPhone for this, but a phone from their main competitor, a Samsung Galaxy S21.
Unprecedented. This is a way of describing the ad we see on Amazon's Apple US page. On this page we see Apple promoting its new headsets with an Android phone.
The funny thing is that, generally, when Apple shows the competition, it is to criticize or praise Apple products as they did with FaceTime. However, the fact that they used an Android device is no accident and it even makes sense. Everything has an explanation.
Beats Studio Buds are compatible with iOS and Android devices. In addition, if we use them with Android phones, we will have features such as touch controls, indicators of drums, and even firmware updates. Apple wants everyone to know that its new headphones are universal. What could be better than including a Samsung phone in one of your photos?
Is it possible that Apple wants to open its products to users outside the Apple ecosystem? It wouldn't be a bad idea, in fact. We already know that it starts with the purchase of a headset, then an iPad, then a MacBook, and finally an iPhone. In the end, leaving the Apple sect is an almost impossible mission.