The coronavirus epidemic is spreading in Thailand. In the country's largest seafood market, Mahachai, more than 1,000 cases of Covid-19 have been detected this Tuesday, December 22nd. This figure is more impressive as Thailand had only 4,300 cases of coronavirus since the beginning of the year, before the discovery of this cluster.
It all started with the positive test Thursday, December 17, of a shrimp vendor on the market. Since then, the number of cases has multiplied. Most infected people would be Burmese who came to work in Thailand. Neighboring Burma registers more than 1,000 infections a day on average.
Mahachai, Thailand. (AP)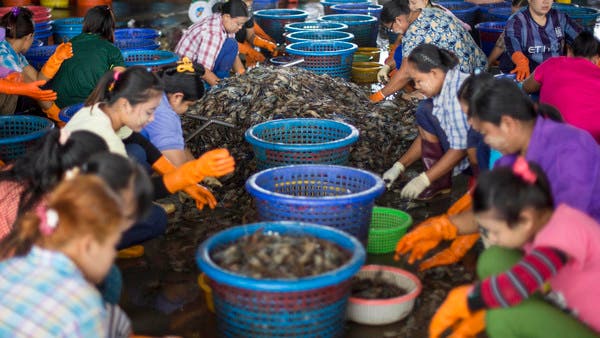 Samut Sakhon's governor, Veerasak Vijitsaengsri, said the infection rate Related to the market it was now 27.91%, up from 40% in previous days. "We see the light at the end of the tunnel", he announced.
As of Saturday, December 19, the authorities imposed a strict action and a curfew around the market Until january. Thai Deputy Prime Minister Prawit Wongsuwan said the government could decide on new containment measures and the celebrations of the New Year could be canceled.