Marcelino García Toral reduces the euphoria with the youngest of the brothers
You already know what it means for a young kid to start football. Expectations grow very fast when you score a great goal or have a great performance. Therefore, the coach of the Athletic, Marcelino Garcia Toral, wanted to add a touch of attention to Nico Williams.
Because the boy comes from the national team break after having scored spectacular goals in training with the Under 21 National Team and monopolizes mentions on social networks. Marcelino, has wanted to be very frank by subtracting merit from what he has achieved so that he keeps his feet on the ground.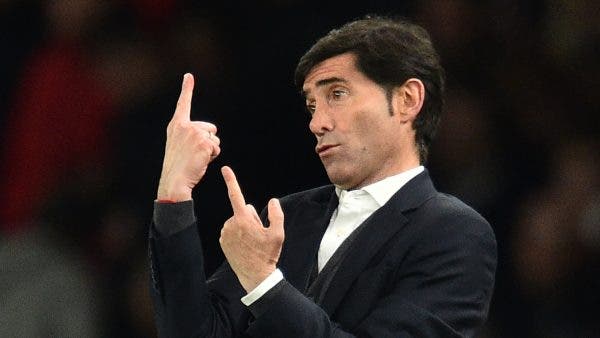 Marcelino squeezes Nico Williams to keep improving at Athletic
"Nico scored goals with the Under-21s, who are children, youngsters. It has merit, but to play for Athletic or First, it is more difficult. That said, I think he is a player with great conditions. He has very good football conditions and then he is daring ", affirms Marcelino.
"He does not care to play in San Mamés than in Lezama. So, I think that's a great virtue. At the same time, you have to know that you have a lot ahead of you. You have to work a lot, a lot. In addition, he has a lot of physical capacity as well. So you have to take advantage of the moments, every day, every game. Play with whoever you play ", he continues.
Braking Nico Williams
"Play with the Under-21s, play with Athletic, play with Bilbao Athletic… because there, in that competitive response in different situations, is what is fueling their increased capacity. So humility and work. I think he has more things, but he can always have more and that is what he has to have, a lot of ambition ", continues Marcelino.
What seems clear is that the Athletic coach wants to make the most of Nico Williams. "But he is a boy we trust and, at his age, he has already played minutes. If he continues in this dynamic, he will also have more opportunities ", ends the Asturian, slowing down the euphoria a bit.