According to rumors published in several Chinese forums, the PS5 would have been hacked to be able to mine Ethereum, a cryptocurrency whose price is currently rising. The mining features would surpass those offered by a Radeon RX 6900 XT, the latest graphics card from AMD.
If you are up to date with cryptocurrencies, you will know that these virtual currencies are currently on the rise. Bitcoin has never been in better shape, with a course that recently exceeded $50,000. Of course, other cryptocurrencies benefit from BTC's good health. Ethereum mining remains particularly profitable since its price exceeded $1300 for an ETH.
In addition, some minors do not hesitate to acquire RTX 3060-equipped laptops to develop mining farms composed of dozens and dozens of devices. This situation also put pressure on Nvidia to intentionally reduce the performance of the RTX 3060 to prevent miners from running over them.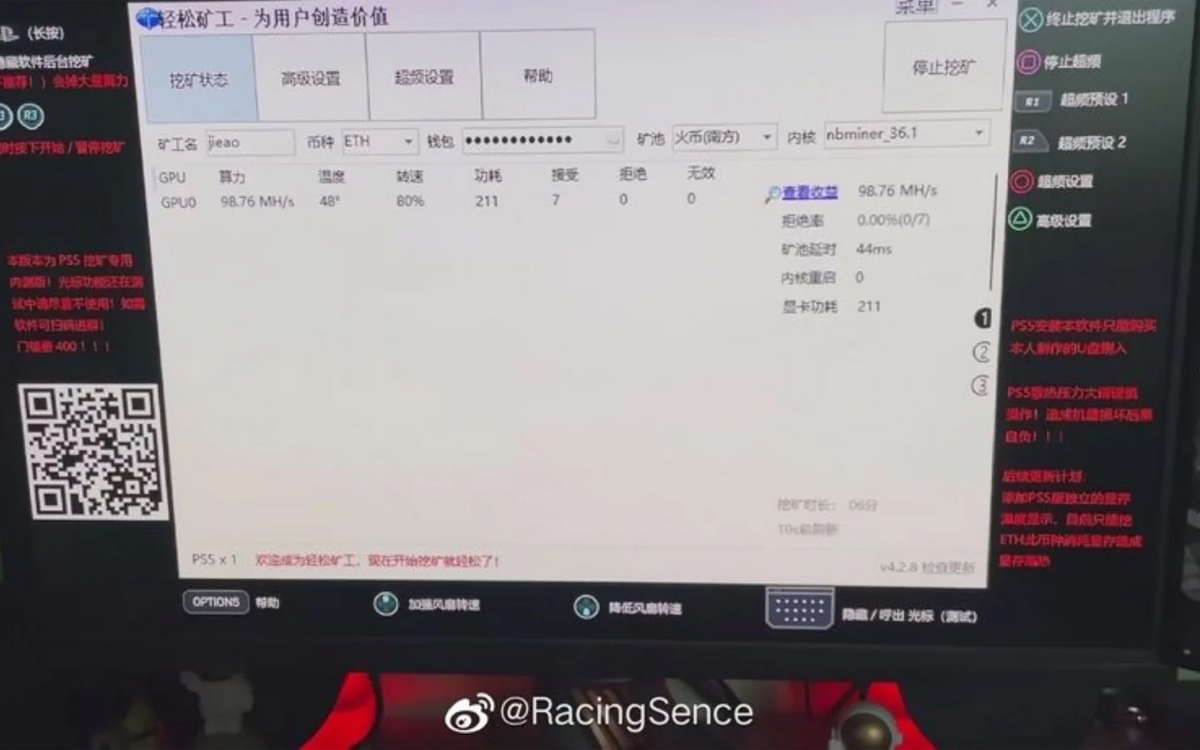 The rumor of the day concerns this time the PS5. In fact, and according to several rumors published in Chinese forums, a PS5 would have been hacked to be able to mine Ethereum via NBMiner, an Ethereum extraction algorithm. According to these reports, this PS5 would be able to display an impressive 99 MH/hashrate and power consumption of 211W.
As a reminder, the hashrate is a unit of measurement used to quantify a machine's mining power. To give you an idea, the Radeon RX 6800 XT and RX 6900 XT cannot exceed 60 MH/s. You will understand, these rumors are completely unfounded and these numbers are implausible.
As the TweakTown website reminded us, it is impossible for a PS5 equipped with a custom GPU, a console limited in power and heat output, can surpass an AMD Radeon RX 6800 XT or 6900 XT (both with 128 MB of Infinity Cache) in mining capacity. In other words, don't worry. Miners are unlikely to enter PS5 to extract cryptocurrencies.