The yellow submarine is already planning the signing of a versatile footballer for the future of the entity
The Villarreal CF wants put a glove on the new Chilean crack. It is about a player who has caught the attention of the yellow team's scouts, who They are already planning their signing for the January market. A signing that, in addition, will not involve a large outlay in the January market.
One of its main characteristics is its versatility. And is that the player has stood out in recent months for being able to play in various positions on the field as an inside, attacking midfielder or even right back. Positions in which he has given a great performance.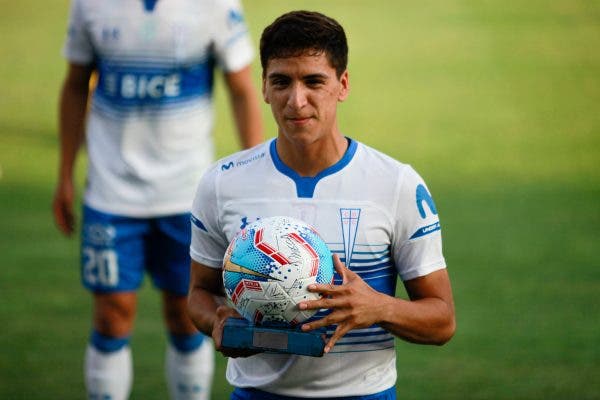 The Chilean star that Villarreal CF is pursuing
This footballer is Marcelino Núñez, who currently plays for the CD Universidad Católica de Chile. At 21, he is being one of the most outstanding players on the team, registering six goals and seven assists in the 34 games he has played this season.
Very good numbers for a player used to playing in the center of the field. That is why it has attracted the attention of several European football teams such as Villarreal CF or Italian Bologna, which has also tested the player for the January market.
Marcelino Núñez, a young crack at a bargain price
Also, one of the most striking things about the footballer is his low market value. Despite its strong performance this season, Transfermarkt only rates it at 1.6 million euros. A perfectly manageable figure for Villarreal CF in the next market.
But, in addition, it must be borne in mind that his contract will expire in December 2022. An asset that also plays in favor of the yellow submarine, who knows he could get this young footballer for a very affordable price. Of course, if his arrival takes place in January, it is possible that he will play the first months in the yellow subsidiary.