Jokin Aperribay sets the cue at an awards ceremony
The President of the Real society, Jokin Aperribay, gives the feeling of living in permanent obesity with the Athletic Bilbao. Every time he has the opportunity to remember his neighbor, he does so and, in this case, he has left several pearls at the Radio San Sebastián Awards Gala for Excellence, where he was awarded the Real society.
Because when he took the stand to collect the award and thank those present, he did not bite his tongue. The president of the Real society He congratulated himself on the spectacular projects in Gipuzkoa and thanked, on behalf of the club, for the award. So far everything is correct. But I wanted to continue …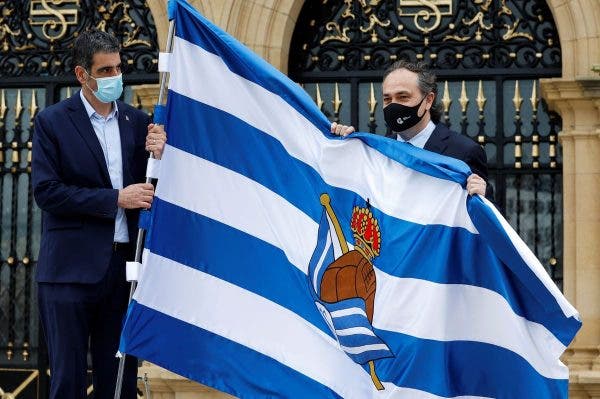 Jokin Aperribay to open grave
The beginning already denoted that the president of the Royal Society wanted to make noise. "It was more of an impact in Bilbao than in San Sebastián," he pointed out in reference to the Copa del Rey title. "We have to say, also without showing much chest, that at Real we were convinced that we were going to win the Cup. We even thought that Athletic wanted to delay the final because they did not want to face us," he continued.
"We lived that week with many injuries and with a huge commitment for Gipuzkoa. And also with many guarantees. I was nervous, but at the same time calm, because what the players were transmitting is that they were going to win the game. I went to Zubieta that week very nervous but came back very calm, "continued a grown Aperribay.
President of the Royal Society shoots with bullet
But the final highlight came when referring to Basque society as a whole. To the whole of Euskadi and not only to Gipuzkoa. "I hope that next time they will be happy that we have won a title and that they are not sad because it was us who have won", in clear hope to the majority of Athletic's Basques.
A president of the Royal Society whose message has penetrated the fans. For good and for very bad. The social networks caught fire with a war of reproaches from Bilbao and with the consequent reply as a mockery from Donosti. The quarrels of soccer.