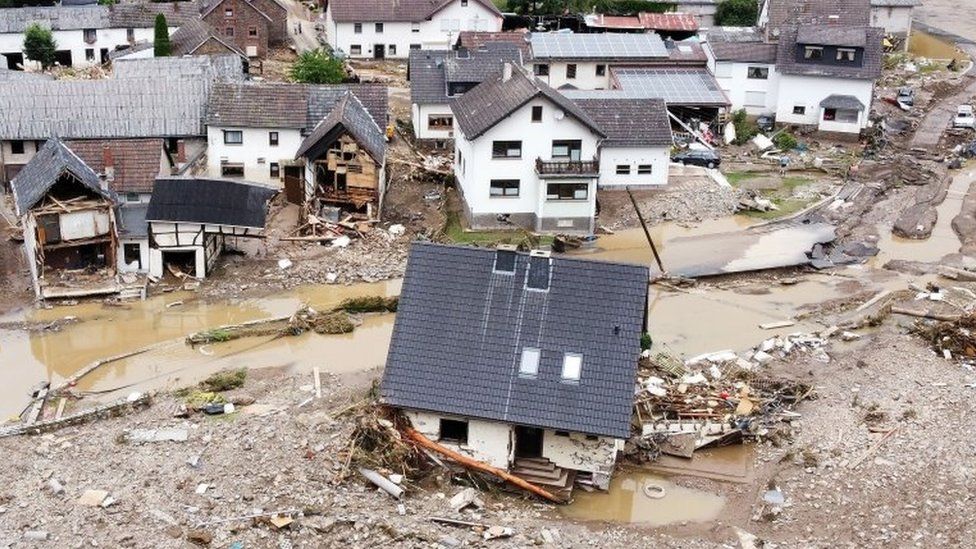 At least 168 people have died as a result of torrential rains and the resulting floods and floods in recent days, especially Germany and Belgium, a new assessment from the authorities of these two countries said today.
The previous death toll from the intense rains and floods that hit part of central Europe reported 153 deaths.
The death toll in the state of Rhineland-Palatinate (western Germany), home to the county of Ahrweiler, one of the most affected by adverse weather conditions, has risen to 98.
According to local authorities, the victims included at least 12 residents of a center for the assistance of people with disabilities.
Authorities warn those numbers could rise as some 1,300 people in Ahrweiler County remain unreachable and reported missing.
Efforts to contact these people are hampered by damage to communication networks.
The deaths of 43 other people have also been confirmed by authorities in the neighboring state of North Rhine-Westphalia.
In total, there are 141 deaths on German territory.
Returning from a trip to Washington, United States, German Chancellor Angela Merkel will visit the Rhineland-Palatinate region on Sunday, local authorities announced today.
According to (AFP), citing a spokesperson for the Interior Ministry of the regional executive, Merkel will go to the village of Schuld, a place described as a "martyr", since almost everything in the locality was destroyed by the force of the water.
Merkel has already called these events a "national tragedy" and pledged to apply all federal aid to help reconstruction.
Already today, German President Frank-Walter Steinmeier visited the city of Erftstadt in the neighboring region of North Rhine-Westphalia, where a landslide occurred as a result of the floods.
Also affected by historic rainfall and flooding, Belgium, through the National Crisis Center, also updated the number of deaths in the country, reporting that at least 27 people have died and 103 others are still missing.
In Belgium, the government has decreed that next Tuesday, the 20th, will be the day of national mourning.
In addition to Belgium and Germany, heavy rains and the consequent flooding caused severe property damage in the Netherlands, Luxembourg, and Switzerland.