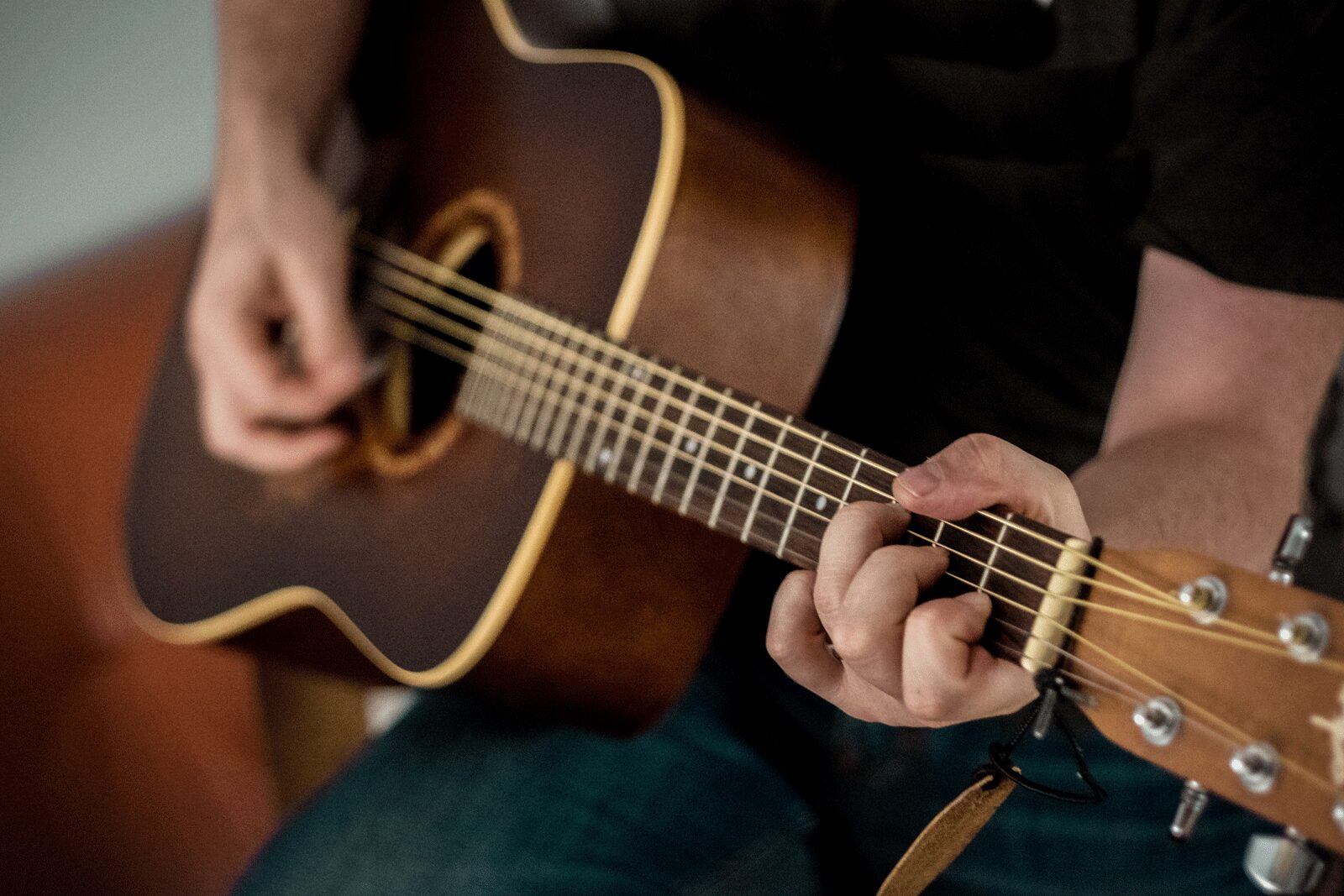 We bring you this complete guide with the best apps to start learning guitar. This guide is designed primarily for beginners, but experienced musicians may find it useful for their practice. We've selected four types of apps for you: to learn the basics, to adjust, to find tabs, and to follow a metronome.
When you start to learn an instrument, you usually don't know where to start. This is even more true if you have chosen to focus on the guitar, as it is probably the instrument best supplied with apps, advice sites, and guides.
Fortunately, here you'll find the best apps to install and get started. Some will even come in handy for you once you're a confirmed Guitar Hero. Of course, we don't strive to be complete (this would take a long time) and you may find other useful apps that we haven't selected here. These are just the ones we recommend.
If you feel that a crucial app is missing from this selection, don't hesitate to share it with us in the comments, specifying why it stands out and why you like it.
Apps For Learning To Play The Guitar
That's it! Are you ready? Whether you've fallen in love with a new guitar or bought one that was rotting in a friend's attic, all you need to do is get started. And for that, you have to find the application that will allow you to put your foot in the stirrup. However, there are two schools. The first consists of learning some basic chords to be able to decipher the pieces, the second, more guided, will take you through tutorials to learn step by step. Here is a selection of apps for these two solutions.
3D Guitar – Basic Chords
To learn chords, what could be better than getting things done? That's what the app is intended to do. 3D Guitar – Basic Chords. The idea is that you learn basic guitar chords using a 3D representation of a guitarist playing them. You can zoom in, change viewing angles and listen to chords. Perfect when you don't have experienced guitarists around to know what the chord you're trying to sound like.
Learn Guitar Chords
In the same spirit, more basic, but also perhaps more readable, is the app learn guitar chords. This lists the basic chords and shows you on tablature, but on a fretboard to help you navigate.
Guitar and Tablature Lessons – MyMusicTeacher
If you are ready to pay, the app Guitar and Tablature Lessons – MyMusicTeacher can be a good solution. Using step-by-step routes, she offers HD video lessons. It is possible to discover the fundamentals of the guitar, but also resume learning at a higher level. Subscription costs €19.90 per month. You can also buy content individually. The tablature costs 1.90 euros and the learning chapter 4.90 euros.
Apps To Tune Your Guitar
You spent the night learning your first chords and now trading your first song very well. The next morning, when you tried to play again, something changed. It didn't look so good anymore. You quickly realize that you need to tune in. What are the best apps for this?
Guitar Tuner – GuitarTuna
Guitar Tuna is a benchmark for tuning applications. Undoubtedly, its status is due to ease of use, clean interface, and nearly two million downloads. With the free version, you will be able to tune a guitar, but also a Ukulele, a 4-5 string bass, and some other instruments. What to launch the first group?
Instrument Tuner
instrument tuner has a slightly drier interface, but it's the most accurate tuning app available on the Play Store. Professional musicians with very keen ears use it themselves. In addition to tuning your instrument, you'll be able to hear the sound your string should make.
Single Tuning Fork
For lovers of minimalist solutions, or for those who like to tune their guitar by ear, there is also an app. A Single tuning fork reproduces a perfect "a", recorded in a real tuning fork.
Read Guitar Tabs
You know the basic chords, your guitar is in tune. You just need to learn as many songs as you want. To do this, we offer three apps for different uses.
Guitar Songs and Chords
Songsterr doesn't have the most extensive repertoire, but the tablature app certainly offers one of the most accurate. In group songs, you can choose to display the instrument part of your choice.
Ultimate Guitar: Chords and Tabs
The app Ultimate Guitar is based on one of the most extensive – if not the most extensive – databases in terms of tablatures. You'll find there as many simple guitar parts, note for note, as songs with their lyrics accompanied by the appropriate chords. There is an option for left-handed as well as offline access. A paid subscription mode gives you access to a number of advantages, such as better quality scores with synchronized lyrics. There's also a built-in metronome, a tuner, a transpose tool, or a function to simplify songs considered too difficult.
Guitar Songs
It's not the most extensive or accurate partition database, but it's arguably one of the most generous. When you start it for the first time, Guitar Songs lets you choose the languages ​​of the songs that interest you. After a short download, you will have access to a series of tablatures. The advantage is that they've already been downloaded, there's no need to log in to find them.
Use A Metronome
Now all you have to do is repeat the songs you want to learn. And sometimes, the help of a very regular rhythm can be felt. That's why, as a bonus, we offer our metronome app option for beginners.
Metronome Beats
metronome beats is the most suitable metronome app if you are just starting out. It's easy to use and still offers a good level of control. You can also decide which upbeat the tempo will press on, which helps you orient yourself but also adapts to various styles of music. The whole is based on an interface, admittedly a bit simple, but sober and readable.