Actor Vidyut Jammwal, who made his Bollywood debut with the movie 'Force', is a household name today. Vidyut Jammwal is known for his acting skills, as well as his incredible action. Let us tell you that Vidyut Jammwal has a special martial arts background and is a big name in the Tamil and Telugu film industry along with Bollywood. Vidyut Jammwal recently came into the spotlight for her engagement.
Let us tell you that Vidyut Jammwal has gotten engaged to famous fashion designer Nandita Mehtani. Recently, Nandita herself had given this information through a post on social networks. In this post, Nandita gave this information while sharing the photo of her trip to the Taj Mahal with Vidyut Jamwal. However, now the news is that Vidyut Jamwal himself has spoken about the plans related to his marriage in a recent interview.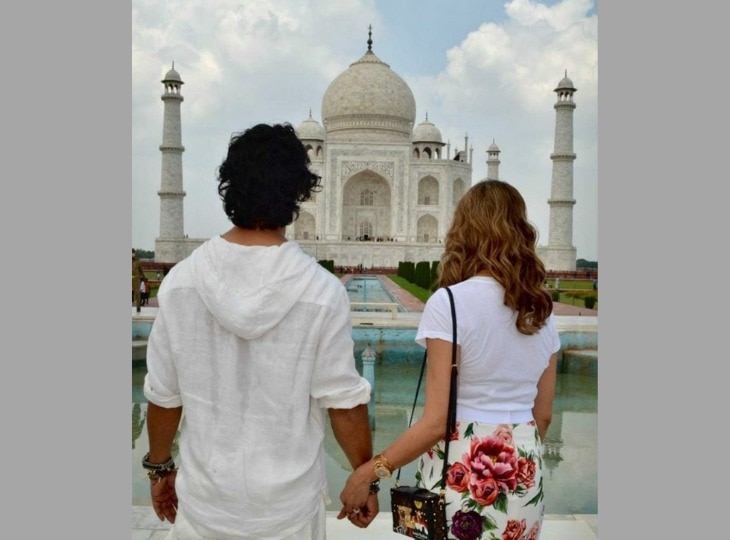 In this interview, Vidyut Jamwal has said: 'Our marriage will not be like regular weddings because I myself don't believe in regularity and I don't want to do anything that is regular. So currently I don't have a marriage date. I don't even know when it will happen, but I have an idea. This is a totally different idea, in which the 100 wedding guests will go skydiving together. Everyone will be wearing a skydiving suit and it will look great. " According to media reports, Vidyut Jamwal and Nandita Mehtani have been dating for the past two years. If we talk about the labor front, then actor Vidyut Jammwal will be seen in an action packed movie 'Sanak'.
.