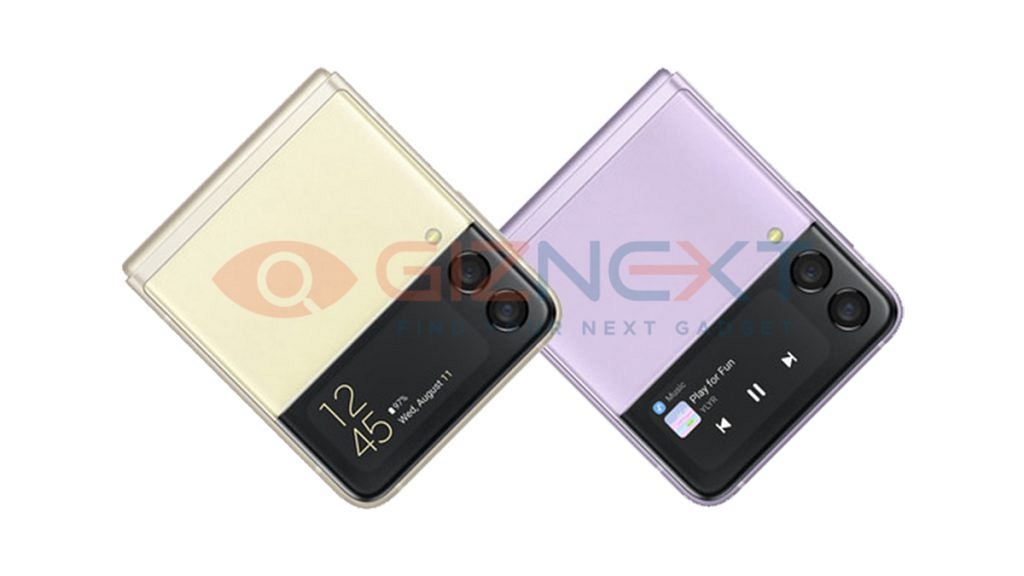 The Galaxy Z Flip 3 is revealed in 3D renderings published by the GizNext website. We discovered four of the eight expected colors at launch, and the design seen so far in previous leaks seems to be confirmed.
The Galaxy z flip 3, the successor of Galaxy z flip. Remember, if it's not called Galaxy Z Flip 2, it's because, in a way, the 5G version of the Z Flip took over.
The website GizNext has released 3D renderings of Samsung's upcoming clamshell smartphone. This presentation corroborates most of the design elements that have already leaked, as well as the two rear cameras placed vertically, in addition to the presence of a screen right next to it, which must be wider than the previous one with a diagonal of 1.9 inches. We have a selfie camera located in a punch in the middle of the screen.
Another notable contribution from these 3D renderings, we found four of the eight expected colors. A dark green, a soft mauve, a beige with golden highlights, and a matte black. Four other colors are gray, pink, dark blue, and white.
What the GizNext renderings do not show is that the Samsung Galaxy Z Flip 3 with a two-part shell, it would be possible to customize your shell with two colors instead of just one.
Under the flap, we hope to find a snapdragon 888 from Qualcomm, 5G connectivity, and 9W reverse charging compatibility. The display should have a diagonal of 6.7 inches with a 25:9 aspect ratio. It should also have a larger battery pack than the first Z Flip.
It should launch by the third quarter of 2021, perhaps early August. It should cost around $1400. At the same time, remember that a Galaxy Z Fold 3 is also in the line.