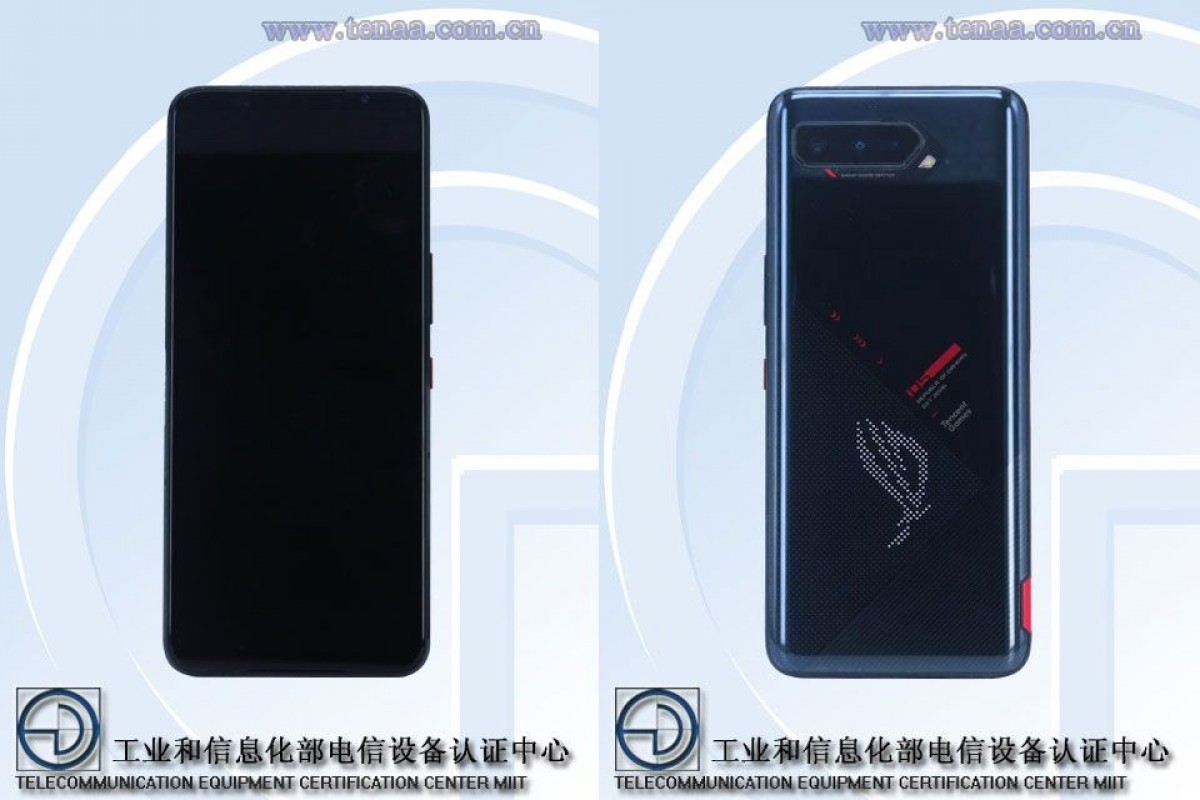 The ROG Phone 5, Asus next gaming smartphone, has just passed into the hands of a Chinese certification body. The leak reveals the smartphone's design from all angles. As expected, Asus will place an RGB screen on the back of the device.
In 2020, Asus launched the ROG Phone 3, a new smartphone for gamers, on the market. Ultra-fast, the smartphone has quickly established itself as one of the most powerful gaming smartphones. Logically, the company is working on a fourth iteration of its ROG Phone.
This fourth ROG Phone has appeared several times in leaks. This weekend, it was listed in the database of TENAA, a Chinese certification body. The Tech Guy, a famous leaker, quickly shared the images sent by TENAA on his Twitter account.
First, the images confirm the name of the gaming smartphone: Asus ROG Phone 5. The number 5 can be read vertically on the back. As expected, Asus skips number 4, which brings bad luck in China. To avoid offending Chinese buyers, many brands prefer to go from 3 to 5.
Above all, TENAA's photos confirm the integration of an RGB screen on the back cover. We imagine that Asus will allow users to customize the way the brand logo is displayed. In addition, the smartphone does not offer major aesthetic changes compared to its predecessor.
Finally, the database reveals several key points of the ROG Phone 5 data sheet. The smartphone would be covered with a 6.78 inch AMOLED screen, against 6.59 inches for the ROG Phone 3. Autonomy would be entrusted to a 6000 mAh battery, as with the previous ROG Phone. Unsurprisingly, it runs on Android 11, the latest version of the mobile operating system.
For now, Asus has has not yet announced a release date for the new smartphone for gamers. Last year, the company introduced the smartphone in July. Already certified, the ROG Phone 5 must be announced in the coming few moths. In addition, Asus has teased the smartphone several times on Weibo.