Sergi Darder is on the agenda of the Andalusian team
RCD Espanyol is looking for a midfielder to cover their backs and sports management likes the Moroccan Sofyan Amrabat, brother of the mythical ex of Malaga. They do not trust Betis, where Manuel Pellegrini, connoisseur of Sergi Darder, wants him in their ranks.
This situation has not gone unnoticed for the Premier League, that threatens to steal some of their best players from RCD Espanyol. That is why the club is already working on finding substitutes in case an irrefutable offer arrives in the January market.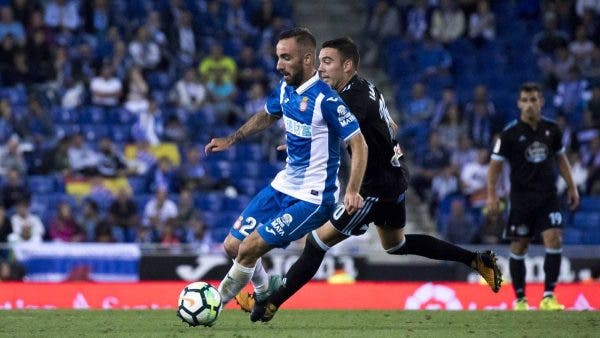 Betis want Darder
Although Sergi Darder has a contract with the club until 2023, an offer of more than 15 million euros could cause the player to leave. And is that the club could not reject this amount of money. Especially having spare players in position.
This season we have seen David López, Darder, Yangel Herrera, Melendo and Keidi Bare in the RCD Espanyol midfield. High quality players trained to perform at the highest level. However, the board does not lose sight of an old desire of the club.
Sofyan Amrabat goal of RCD Espanyol
This player is the Moroccan Sofyan Amrabat, brother of the former Málaga CF player. At 25 he has managed to establish himself as a total midfielder in Serie A, where he currently plays in the ranks of Fiorentina where he has proven his worth despite not having many minutes.
That is why, in this situation, RCD Espanyol has asked about his signing. And it is that this season he has only added 191 minutes, so they would not frown on his assignment until the end of the season. Especially given the growing interest of the Premier League in RCD Espanyol footballers.