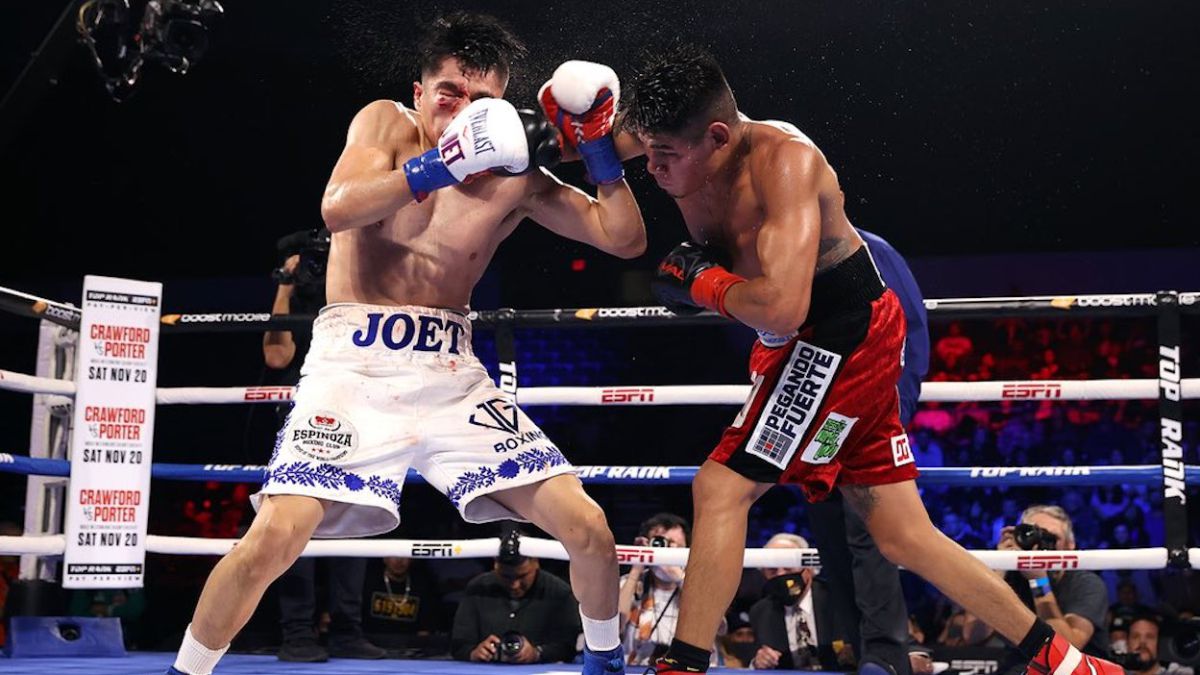 "Blow goes, blow comes and the boys are entertained", said the teacher Héctor del Mar. That phrase took effect this Friday again. Emanuel 'El Vaquero' Navarrete retained the WBO Featherweight World Cup by defeating Joet González by unanimous decision (116-112, 116-112 and 118-110) in a stark war that was played at the Pechanga Arena in San Diego (California). The total exchange was maintained from the first second to the last. The audience vibrated and then recognized the worth of both. Between the Mexican and the American they threw 1,646 blows. There was not a moment of respite.
The fight started with tough exchanges. The 'Vaquero' always goes to the front and González accepted that plan without hesitation. After two even rounds, in the third there was a determining factor. With a powerful hand, Navarrete slashed and inflamed his opponent's right cheekbone. Far from flattening him, the Californian went up one more gear. He put in a lot of momentum, and it almost cost him a point. The head butts and some low blows muddied the war a bit.
Navarrete, who was more fought in battles of this level, knew how to take advantage of González's drive to connect the most powerful blows. The punishment was clear and the result was also clear, despite this Joet never visited the canvas, and that ended up with a visibly damaged face. He gave a war that kept his word: "Everyone will know who I am from Saturday," he warned in AS in the previous one. He showed up, boy did he. Navarrete also struck the table. The Mexican was asked for rivals of greater size and entity. He took it and beat him in a stark war. Arrojo has quality to always prevail, too. Now, at 26 years old, it is time to look to another champions (Russell, Santa Cruz or Galahad) to continue growing.