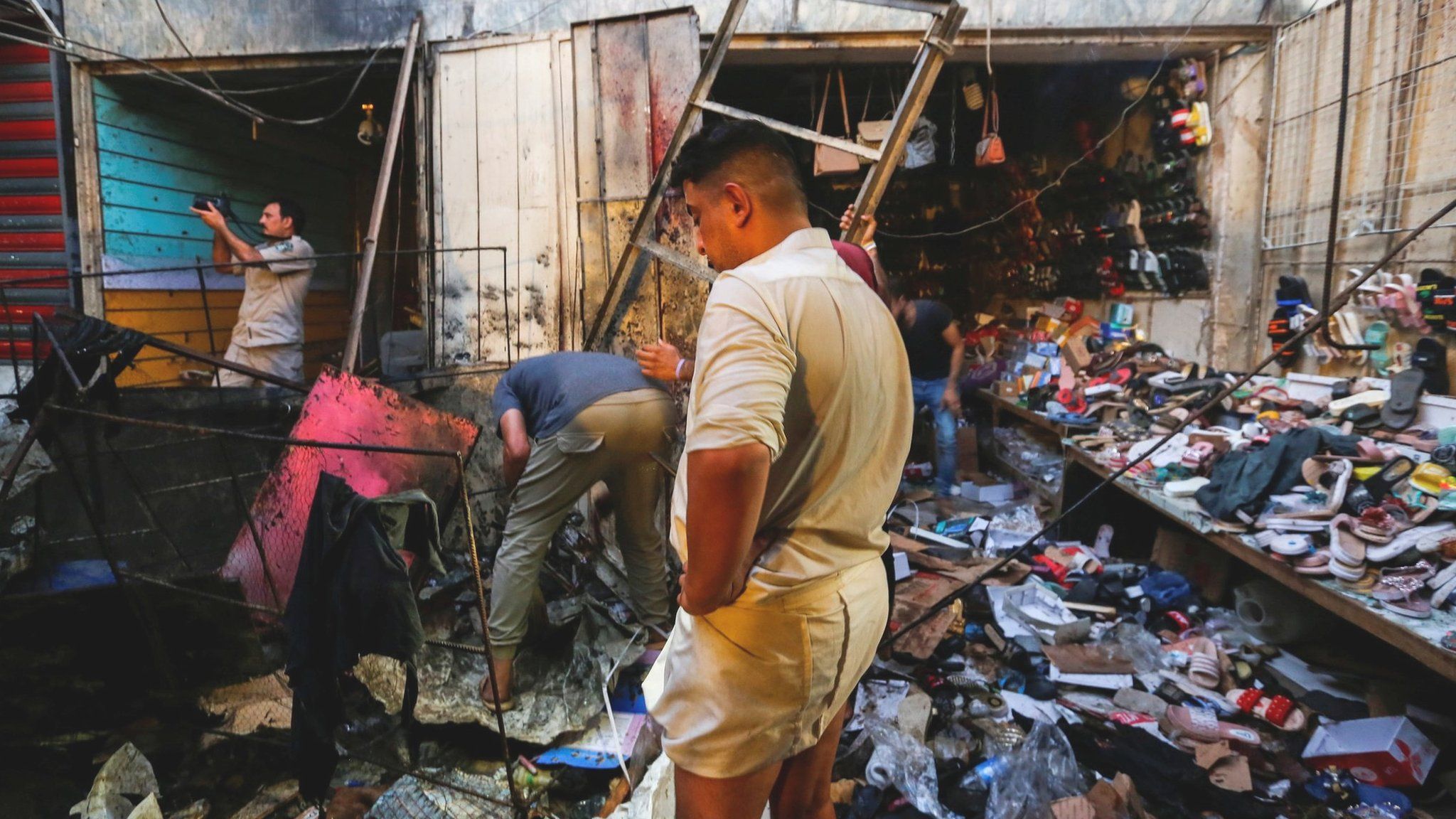 Violence once again brought mourning to the Iraqi capital. Thirty people died and dozens were injured on Monday in an attack claimed by the Islamic State group at a market in a Shiite suburb of Baghdad.
In a message published hours after the attack on the Telegram channel, ISIS claimed that one of his suicide bombers set off his explosive belt. According to medical and security sources, the death toll ranges between 28 and 30 dead, including 15 women and children, and between 30 and 50 wounded. This is the second attack claimed by ISIS since the beginning of the year in the Iraqi capital, where two
suicide bombers exploded in a Baghdad market, killing 32 people.
The explosion occurred late Monday afternoon in one of Sadr City's popular markets, a huge neighborhood of Shiite poor people in eastern Baghdad, where many people flocked to shop on the eve of the most important Muslim holiday, Eid al-Adha. Pieces of body and sandals littered the floor amid the devastated stalls. At the scene, police and forensic teams interrogated witnesses while residents gathered and lit candles.
The wounded were taken to a hospital in Sadr City, and the health ministry promised to make resources available to help overburdened medical staff. Iraqi President Barham Saleh, meanwhile, denounced on Twitter "an unprecedented hate crime and cruelty." "They are targeting our civilians in Sadr City on the eve of Eid. They do not accept that people rejoice, not even for a moment", he condemned. "Sad night of Eid in Iraq", tweeted the delegation of the International Committee of the Red Cross (ICRC) in Iraq. Anonymous Iraqis also expressed their grief on social media.
ISIS, which controlled large swaths of Iraqi territory between 2014 and 2017, was defeated by Iraqi troops backed by an international coalition led by the United States. However, cells of this organization are still present in the country, mainly in mountainous and desert areas.
Sadr City, a popular suburb of Baghdad, is the stronghold of supporters of the turbulent Shiite leader Moqtada al-Sadr, whose influence is often decisive in Iraqi politics. A few days ago, Moqtada al-Sadr announced that he intended to boycott legislative elections scheduled for October in a country plagued by power shortages. This attack also comes just days before Prime Minister Moustafa al-Kazimi's next visit to the United States, who will be received by Joe Biden on 26 July.