After having fixed the Google Search crash on Android a few days ago, the Mountain View company announced a new feature to enter its search engine. In this age of false news, manipulation, and immediacy, it is critical to ensure access to the most relevant and reliable information possible.
And precisely when we are looking for information on a particular subject, most of us have the reflex of trusting Google. Just and as Google states in a blog post, "Sometimes the reliable information you're looking for isn't online yet. This can be especially true for breaking news or emerging topics when the information published first is not necessarily the most reliable ​​".
The fact that Google has trained its systems to detect topics that move too quickly and that they don't have a variety of sources. In these specific cases, a warning will be displayed, suggesting that users catch up on the news later, especially when other sources have contributed to the topic at hand.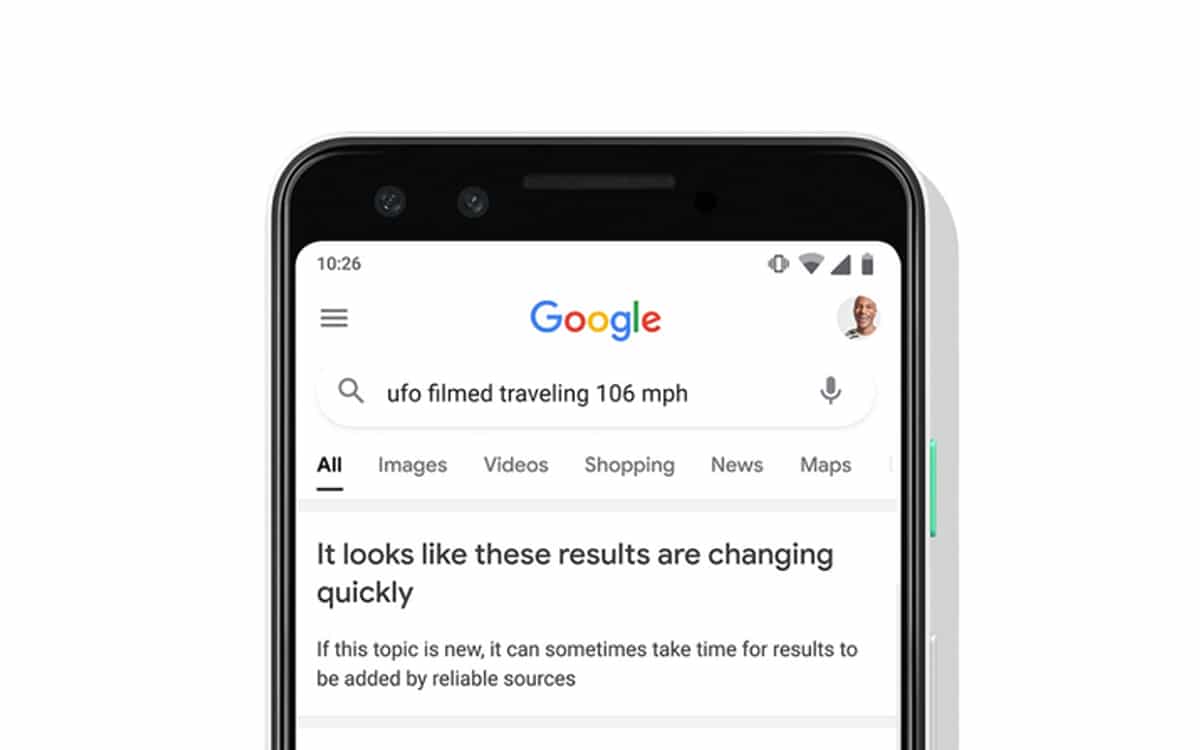 "Through these features, our goal is to provide more context about your results so you can more confidently evaluate the information you find online ", guarantees Google in an official press release. For the moment, these warnings about the reliability of search results will only be displayed to US users. However, Google plans to extend this function to other territories in the coming months.
As a reminder, in 2020 Google launched the "About this result" panel which allows search engine users to learn more about the results of their search, such as where the information came from. A useful resource to get an idea of ​​the website you are about to visit.