What had started as an alleged rivalry between footballers for the starting position, with injury attempts by third parties, ended up being a story of infidelity with the French Eric Abidal, former defender and former manager of Barcelona, ​​as the protagonist.
"Forgive me. Your decision does not matter, you will continue to be in my eyes the woman of my life, and above all the mother of our wonderful children. I deserve this humiliation even though it is killing me alive, "said the ex-footballer this Tuesday to Hayet Abidal, his wife., in a public message on his Instagram account.
Previously, Hayet Abidal had announced that he will ask for a divorce after the former Barcelona admitted that he maintained an extramarital affair with Paris Saint-Germain footballer Kheira Hamraoui, attacked earlier this month. Hayet's lawyers pointed out that Eric confessed to infidelity after the Versailles Prosecutor's Office, which is investigating the attack, announced that the player's phone chip was in Abidal's name.
Hamraoui and Abidal coincided in Barcelona, ​​since the 31-year-old player was in the Catalan entity from 2018 to June 2021 and the ex-footballer, 42, was a Blaugrana sports director between 2018 and 2020.
The different clues handled by the investigators ended up pointing to their relationship: Hamraoui and PSG player Aminata Diallo, who witnessed the blows, heard one of the assailants say: "So what happens? Do we sleep with married men?"
On the night of the attack, after a dinner organized by PSG, Hamraoui was returning home in a car driven by Diallo and in which another player was also present. The masked men opened a door, forcibly removed Hamraoui and beat her before fleeing.
The researchers, according to the French sports press, They interrogated Diallo about the possibility that she hired the two hitmen to injure Hamraoui and thus take his starting position at PSG and consolidate himself in the French team, since both occupy similar positions as defensive midfielders.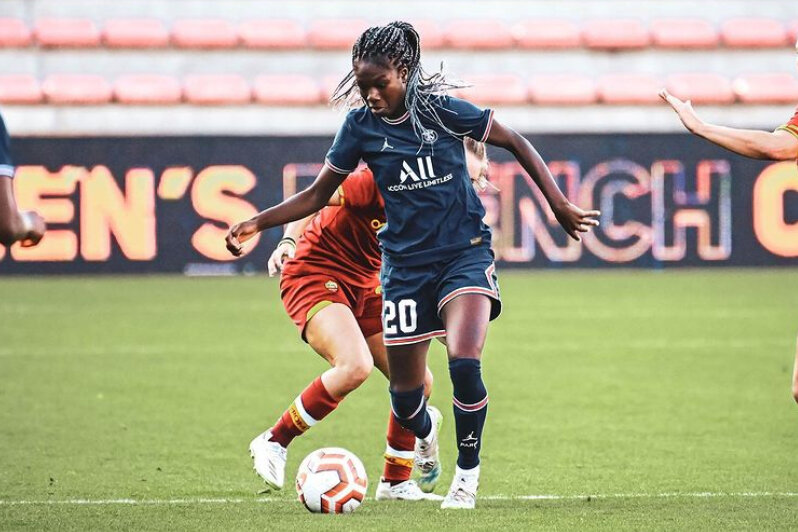 But Diallo was released without charge after questioning and now other hypotheses are being explored.
As reported by media such as Le Monde or Le Parisien, the Versailles prosecutor, Maryvonne Caillibotte, has confirmed that Abidal will be "soon" questioned and he does not rule out that the former footballer's wife is also summoned.
.