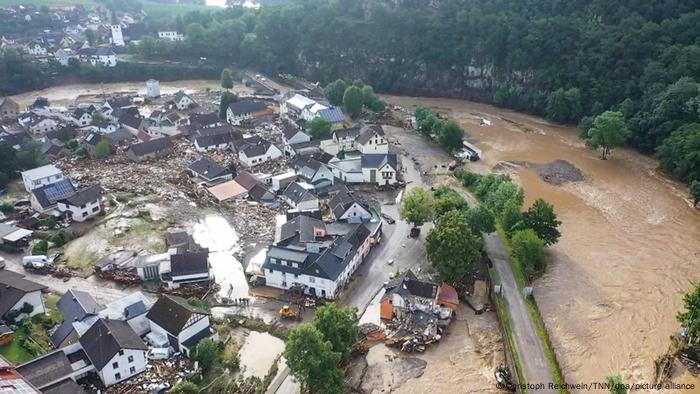 In Belgium, where storms killed nine people, the damage is also significant, as is Luxembourg and the Netherlands.
The situation is most dramatic in West Germany, with a final death toll of 59 and dozens of injuries. The bodies of nine residents of a center for disabled people, surprised by the rising waters, were found Thursday evening.
Many villages remain isolated, raising fears that the death toll will skyrocket. Several dozen people were still missing Thursday evening.
"It is a disaster, a tragedy," said German Chancellor Angela Merkel. "I fear that it is only in the next few days that we will see the full extent of the disaster," he added, during a press conference in Washington, where he is on an official visit.
About half of the deaths took place in the western North Rhine-Westphalia region, the most populous in Germany, and the remainder in neighboring Rhineland-Palatinate, where the rough waters created a "tsunami" effect.
In the canton of Bad Neuenahr-Ahrweiler alone, authorities said they did not know the whereabouts of 1,300 people, although they believe the number is linked to disruptions in the telephone network.
In the city of Mayen, the streets were completely flooded. In the region, two firefighters died during rescue operations, while two men drowned in their flooded basements.
Heavy rains flooded rivers, trees were uprooted, roads and houses flooded.
"These extreme weather events are the consequences of climate change," said Interior Minister Horst Seehofer, who said Germany must "prepare much better" by stepping up environmental protection measures.
In Belgium, four people are still missing. The army has been deployed to four of the country's 10 provinces to assist with relief efforts and numerous evacuations.
In the Limburg region in the south of the Netherlands, thousands of people have been asked to leave their homes as the Meuse River in Maastricht was set to reach historic levels on Friday.
According to the ANP news agency, the waters are expected to reach the highest levels of the last two centuries.