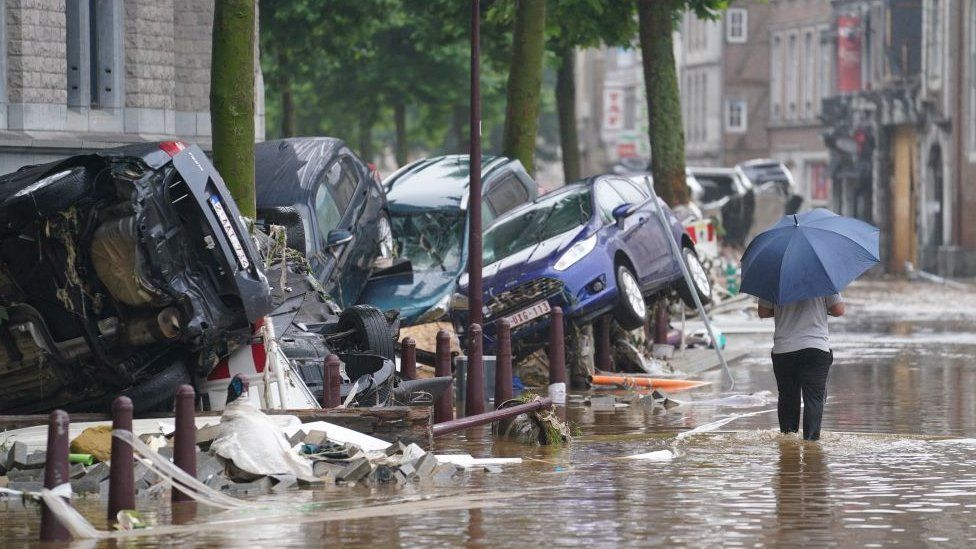 Belgium regrets on Thursday the death of 37 people following the terrible floods which affected the east of the country on July 14th and 15th. A final assessment communicated by the national crisis center also reports the disappearance of six people, untraceable or unreachable.
The previous report on Wednesday night reported 32 dead and 18 missings. That brings the total number of victims in Europe to 214, counting the 177 dead in Germany, almost all in the west of the country.
Several days of torrential rain caused very heavy floods at the origin of these floods on a scale unprecedented in Germany and Belgium. In Belgium, the Vesdre valley in the interior of Liège (east) was particularly affected when this tributary of the Meuse river suddenly rose from its bed, causing the water level to rise several meters at some points.
Hundreds of houses are uninhabitable, especially in the municipalities of Trooz, Pepinster, and Verviers. In this city of 55 thousand inhabitants, more than 10 thousand people will have to be relocated, according to the local delegate cited by the Belgian agency. Tuesday, a national day of mourning in Belgium, the Wallonia region announced the creation of a fund to raise to 2 billion euros for reconstruction, which will take years.
A few days later, Luxembourg, the Netherlands, and Austria were also affected by floods, although no casualties were recorded in these countries. European leaders questioned global warming to explain this episode of heavy rains for several days.
Thursday, the German Chancellor Angela Merkel reiterated her call to "accelerate" the fight against global warming, lamenting the "insufficient progress" to achieve the goals set to limit the rise in temperatures.