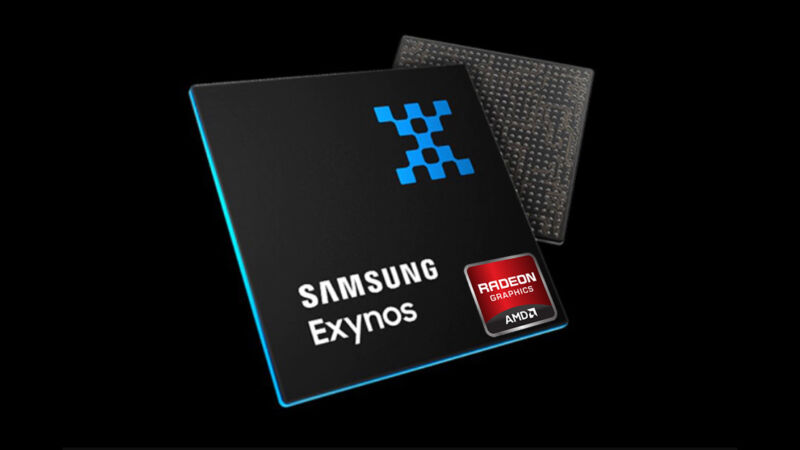 The Qualcomm Snapdragon 895 should be released in the second half of this year. Likewise, Samsung is also preparing for the release of its next-generation chipset, the Exynos 2200. This is according to the information that revealed the codename of the next flagship processor.
For those who don't know, the Exynos 2200 is a chipset from the South Korean tech giant that will come with an AMD Radeon GPU, which supposedly surpasses the Apple A14 in graphics. According to a post on Weibo, the famous leaker, @IceUniverse revealed that Exynos 2200 is codenamed "Pamir". The chip is expected to be built using a 4nm process and will come with AMD RDNA 2 graphics architecture named "Voyager".
Notably, AMD's RDNA 2 is the same architecture that is also used in the current generation consoles, like the Xbox x series and the Playstation 5. Its latest line of Radeon RX 6000 graphics cards also features this technology. In other words, Samsung may have a competitive edge in graphics performance with the new Exynos 2200 on their high-end smartphones.
We can probably expect this chip to debut with the Galaxy s22 series. Although, as the brand launches the series in two variants, we can also expect the latest high-end smartphone models to arrive with the new Qualcomm Snapdragon 895 processor.
In addition to the Exynos 2200 FlagShip SoC, the latest news speculate that Samsung is also working on another chip named Exynos 1200, which will be the successor of Exynos 1080. The specialized press had already said that Samsung is testing the Exynos processor model S5E8825, taking into account the Exynos 2200 processor with the model S5E9925, we assume that S5E8825 will be the Exynos 1200, which is the successor of Exynos 1080.