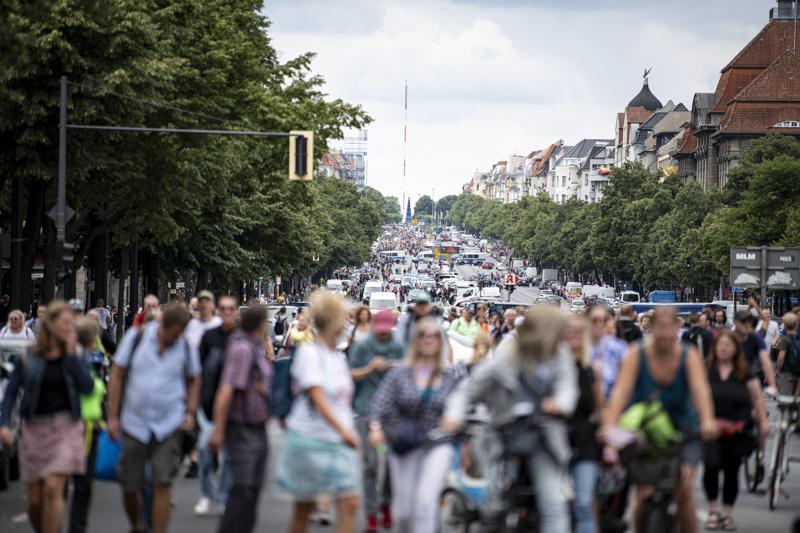 Thousands of people protested on the streets of Berlin, Germany today against the government's anti-pandemic measures, despite bans on gatherings, leading to clashes with police and 500 arrests, authorities said.
More than 2,000 police officers were deployed to dispel the protesters, according to the police department, which said they had been "harassed and assaulted," and responded with sticks and irritating gases.
Germany eased many of the restrictions in May, allowing restaurants and bars to reopen, but many activities, such as indoor dining and hotel stays, require a full vaccination certificate or a recent negative test for the novel coronavirus.
Querdenker, the largest and most visible anti-lockdown movement in the country, has drawn thousands of people to its demonstrations, bringing together eclectic groups with those who oppose vaccination, from left to right, virus deniers, conspiracyists and the right. wing extremists.
Earlier this year, German security intelligence services warned that the movement has become increasingly radical and has some of its elements under surveillance.
Today's protest follows other demonstrations against restrictions to combat the pandemic in several European countries, especially in France, where it also led to clashes with the police, and more than 80,000 people protested in cities in Italy, in the last weekend of week.
The covid-19 pandemic has caused at least 4,220,816 deaths worldwide, among more than 197.8 million cases of infection by the new coronavirus, according to the latest Agence France-Presse report, published on Sunday.
The respiratory disease is caused by the SARS-CoV-2 coronavirus, detected in late 2019 in Wuhan, a city in central China, and currently with variants identified in countries such as the United Kingdom, India, South Africa, Brazil and Peru.