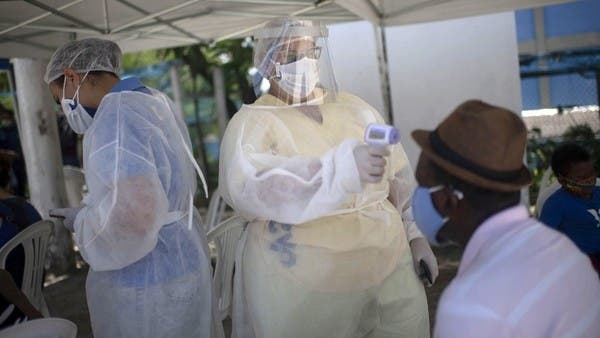 The number of new cases and deaths of covid-19 in Brazil has fallen to less than half in 24 hours, according to the latest data update, which reveals 24,605 ​​new confirmed infections and 462 deaths.
According to data from the Brazilian Ministry of Health, there are now 24,605 ​​new confirmed cases of infection with covid-19, against 56,773 recorded Thursday, and 462 deaths, against 1,074 the day before.
The cumulative totals are now 7,700,578 confirmed cases of covid-19 since the start of the pandemic and 195,411 deaths.
(Source: AFP)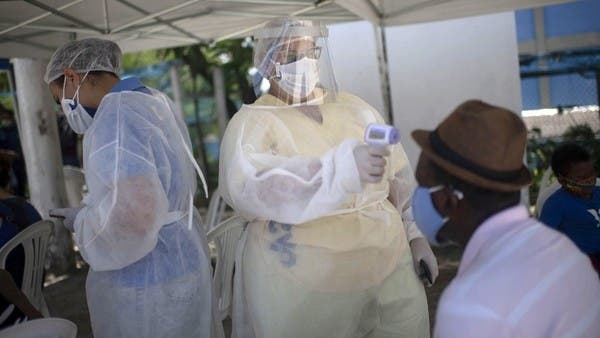 Official data also indicates that Brazil has a total of 6,756,284 cured patients and 748,883 people under medical care.
The states of São Paulo, with 1,466,191 cases; Minas Gerais, with 546,844 cases; and Bahia, with 494,684 cases, are the states with the highest number of infections recorded since the start of the pandemic.
As for the total number of deaths by state, the list is also led by São Paulo, with 46,775 registered deaths, followed by Rio de Janeiro with 26,500 deaths and Minas Gerais, with 12,001 deaths.
The Brazilian government recently announced a vaccination plan that foresees that Brazilians will be vaccinated over a total period of 16 months with a five-phase process. The plan, however, has not yet started.
The country is waiting for the results of the vaccine developed by AstraZeneca and the University of Oxford to begin vaccination because it has purchased 100 million doses of this vaccine in advance.
The National Health Surveillance Agency (Anvisa), the body responsible for the release of medicines in Brazil, said today in a note that the Oswaldo Cruz Foundation, a Brazilian scientific institution that is testing the vaccine at the University of Oxford and is expected to manufacture it in the country, will deliver all the documents and submit the medicine registration application by January 15th.
The use of the Oxford University vaccine has already been cleared on Wednesday by the UK and Argentina.
The União Química laboratory, which has a license to produce the Russian vaccine Sputnik V against covid-19 in Brazil, has guaranteed that it will ask Anvisa for permission to use the immunizer on an emergency basis in January.
The laboratory asked the Brazilian government's regulatory agency for permission to mass test Sputnik V on patients in the country last Tuesday.
The covid-19 pandemic has caused at least 1,818,946 deaths resulting from more than 82.6 million cases of infection worldwide.
The disease is transmitted by a new coronavirus detected at the end of December 2019 in Wuhan, a city in central China.