The four-time French champion thinks that the remaining circuits are favorable for the A521
Joy in the field Alpine It is more than evident and all thanks to Fernando Alonso. The performance of the Spanish pilot in the Qatar GP has not left anyone indifferent. Your podium at Losail has aroused the admiration of fans, rivals and legends of the Formula 1.
It is the case of Alain Prost, who has not hesitated to praise Alonso. "Fernando has really enjoyed driving this weekend. I was already sending messages that are incredible. I was so happy to drive the car. On Friday he said he wanted to drive all night if they let him and that's fine, "he said.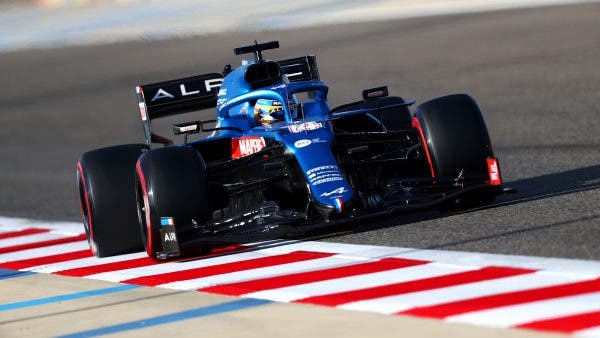 Fernando Alonso managed to get all the praise from the Alpine advisor
"The performance was there, the tire management, the strategy too … the only thing that worried us was having a puncture at the end, there was a bit of fear about it, but Fernando has managed it very well," he continued, before highlighting the happiness of Fernando Alonso for seven years without a podium.
The Alpine advisor also launched a premonition for the two races remaining to finish the championship. "This weekend has been very good for the team and also for the future, because it seems that the last two races could be similar and we could have a similar performance," he said.
The executive director of the team spoke about Jedda and Abu Dhabi
Also euphoric was Marcin Budkowski. "We had been waiting for him for a long time and we had been talking about him since the start of the season, that he deserved it. It wasn't easy, it was quite a stressful race for us and tire management was a hot topic. But we have reached the end ", he concluded.
On whether this success can continue in Jedda and Abu Dhabi, Budkowski assured that "it is difficult to say. The characteristics of the circuit and tires is a factor, and here we came better prepared or reacted better on Friday. Now Jeddah is coming and we hope we can do the same. "