After falling 0-3 at home against Real Betis, the club from Elche decided to dispense with the services of Fran Escribá
Yesterday afternoon the Elche CF dismissed Fran Escribá as coach of the first team and is now about to close the arrival of Hernán Crespo. The legendary Argentine striker will take over the team until the end of the season with the sole objective of avoiding relegation.
However, in order to meet this objective, Hernán Crespo has asked the Elche CF board of directors to sign two footballers whom you know very well. And it is that they are two players that he had under his command in Sao Paulo, where he had his last adventure as a coach.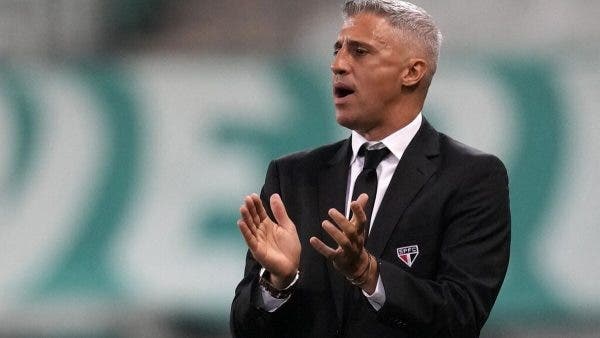 The 2 requests of Crespo to Elche CF
One of the players who grew the most from the hand of Hernán Crespo in the Brazilian team was Emiliano Rigoni. The Italian-Argentine right-handed winger came from the Russian Zenit, where he had lost great prominence. And in Sao Paulo he has recovered his best version.
Now, he could be one of the first signings of Hernán Crespo in the winter market, in which he will try to bring in old acquaintances for his new stage in Spanish football. Of course, he is not the only Sao Paulo footballer who could join the Elche team.
Luan, a young promise for Elche CF
The other footballer is the pivot Luan, who at 22 is one of the undisputed of Sao Paulo. During the short stage of Hernán Crespo, he managed to get the best version of the footballer, who only has two years left on his contract, so he will not have a high transfer price.
Currently, Transfermarkt values ​​it at 5 million euros, an affordable figure for the current Elche CF. Of course, being his first adventure in Europe, it is a signing that involves a greater risk, since he will need a period of adaptation to the team until he reaches his best level.